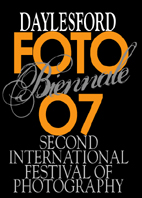 SECURING YOUR EXHIBITION VENUE FOR DFB'07
Navigate through the venue type and venue name spaces you are interested in. Contact the named person and make an appointment to show your folio [some venue owners may be happy to view digital folios - enquire]

International and interstate shows, advise the office of the venue/s you are interested in and the DFB will negotiate on your behalf.

When you have found a venue that you are happy with and have negotiated the terms of usage with the venue owner, fill in and sign the agreement between yourself and your venue. [download the form below]

Return the form, plus the DFB/artist form [also below] along with a cheque for $220 for you event registration.

A map of all the towns and villages in the Hepburn Shire offering DFB'07 spaces is at the bottom of this page.






from 'the nature of infinity'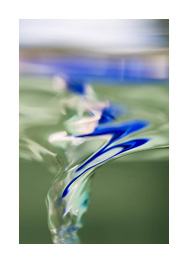 © julie stephenson




VENUE TYPE
click on venue type for details of available spaces

Lists are current as of February 2nd 2007 Note that venues listed may already be taken but not yet notified to the DFB office.






When you have come to an agreement with a venue, send your umbrella exhibition registration fee $220 [inc GST]* plus any venue hire fee [if applicable] and a copy of the completed memorandum of understanding between yourself and your venue to DFB po box 569 Daylesford Vic 3460.

You may pay by cheque or money order [made out to Daylesford Foto Biennale] by credit card [bankcard, mastercard or visa] send your details by telephone [03]5348 5703, email <info@daylesfordfotobiennale.org>or post.

As soon as your venue is confirmed by receipt of your registration fee at the DFB office the venue will be removed from the venue list

If you cancel your show, your registration fee and any hire fees will not be refunded unless we can find a replacement show to take your place by the deadline for program materials in March 2007, and then only with a $50 deduction from the registration and 10% of any hire fees for handling charges. If you cancel your show after the program materials deadline there will be no refund under any circumstances.

In the event that a venue goes out of business before DFB'07 opens, we will endeavour to find you a suitable alternate venue, and if that can't be found, your registration and any hire fees will be refunded in full.

Requirements for your show's inclusion in the official program will be sent as soon as your registration and venue is confirmed.

Please note:

If you have found a space which is not listed as an official DFB'07 venue, be aware that all DFB'07 venues must show a public liability insurance cover for the period June 2nd 2007 to July 1st 2007, and comply with DFB'07 Risk Management policy. Venues which do not conform cannot be included in the program nor promote or advertise themselves as being connected in any way with the 2007 Daylesford Foto Biennale.

* Genuine Hepburn Shire community events may apply for a waiver of the $220 event registration fee. Please call the office 5348 5703 to see if this waiver applies to your event.









© 2005 DAYLESFORD FOTO BIENNALE Inc. all rights reserved: site design & maintenance: by the Light of the Moon