DFB'07 MAIN PROGRAM SHOWS AT ANDERSONS MILL SMEATON

Maski Hirano [Japan] - Stumps of Silence
Charles J Page [QLD] - Left Behind
Hueckelserafin [Poland] - Selected Works 2003 - 2007
Fujifilm Site Unseen 07 Australian Student Collection







Masaki Hirano - STUMPS OF SILENCE

Andersons Mill
Creswick - Newstead Rd Smeaton Venue no 46
Hours 10am to 4pm Friday to Monday
disabled access
toilets
admission free


Tasmania is an island that is located on the south coast of the Australian continent.
Most of the magnificent temperate old growth forests are getting cut down to export raw materials to Japanese paper companies in the name of the tree-planting program. That means that the local logging monopoly logs old growth forests and replant trees as if it is sustainable and earth-friendly.
Surprisingly, this practice is not 'illegal'. Even more amazingly, Japanese citizens who use all the paper production, mainly as computer papers, are not aware of the fact that they use 90 % of the wood chips produced in Tasmania.
Due to the combination of cross-border corporations' continued attitude of profit before principle and ignorance of on the part of consumers, old growth forests will be converted into plantations in a few years.
Only the Tasmanian Wilderness, UNESCO list of world heritage, and a few other primitive areas secured May 5th, 2005 by the Tasmanian people after many years of effort will remain. The only way to protect Tasmania's ancient ecosystem of these iconic forests is to change the structure of consumption, quick profit and Japanese consumer ignorance.
The immense forests will disappear into the past changing the earth forever.
As the plantations goes on, the wild animals will change, so will the insects, microbes and soil until the rivers and the oceans have broken the chain.
As the chain goes, so do the souls of people.
There is not much time left to protect the few remaining Tasmanian native forests from greed and ignorance. Now all the data tells us that the delicate balance of the nature is being disturbed. Our 'Mother Earth' is neither as vast nor sturdy as we believe.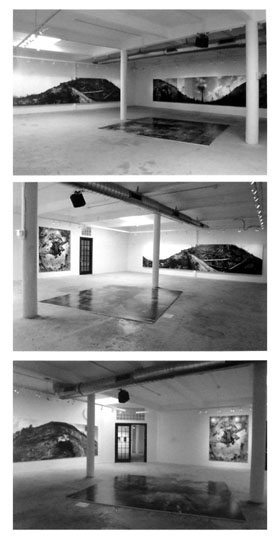 © masaki hirano

Charles J Page - LEFT BEHIND, fragments from a mad house

Andersons Mill Venue no 46
Creswick - Newstead Rd Smeaton
Hours 10am to 4pm Friday to Monday
disabled access
toilets
admission free


A 2006 documentary project in South Korea necessitated a visit to Yubu Island, a small fishing community off the coast. Located on the island was an abandoned insane asylum, a concrete utilitarian structure surrounded by an imposing grey wall. In an office a pile of documents had been dumped on the floor but never disposed of; amongst the debris were patient records with their identification photographs still attached.
The photographs had served as utilitarian documentation much like a passport image and yet now they became poignant reminders of the residents who once occupied this foreboding place. All the photographs found had been affected by the harsh Yubu Island climate; their resultant indistinct and anonymous nature seemed to personify the sadness of this remote place.
The images represent a unique historical and social documentation; now the only record of the inhabitants of the hospital, visual artefacts left behind and discarded as worthless. They have become a metaphor for a group of marginalized people, originally referenced only by a file in a cabinet.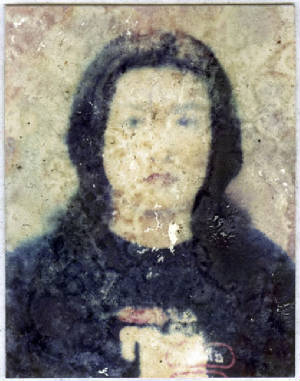 © charles j page
HueckelSerafin - Selected Works 2003 - 2007

Andersons Mill Venue no 46
Creswick - Newstead Rd Smeaton
Hours 10am to 4pm Friday to Monday
disabled access
parking
toilets
admission free

The Morphs (& Cube)

morph [from Greek 'morphe' - shape of a body] - characteristic species, being different from other species in some features, created as a result of specific external environment
The Morphs is series of photos showing strong relationship between two close persons. As the mutual contact gets more and more intense, it may lead to losing the individual features of one another. It creates the morph, new personality. The developing process, initially creative, gradually evokes the feeling of claustrophobia, the lost of one's individuality. Where does 'hueckel' end and 'serafin' start?
Cube is a complementary series of photographs to the cycle 'Morphs' and is focused on losing one's inner balance. It shows chaos and anxiety, connected with sense of alienation and claustrophobia.

hueckelserafin

Magda Hueckel and Agata Serafin have met and made friends during their studies at the Fine Art Academy in Gdańsk [Poland]. Similar perception of reality, fascination with photography and mutual influence of personalities made them create together - they launched hueckelserafin group [16/17 March 2002].
The main subjects of their art is body and human relationships, they used to photograph one another.
Additionly the authors studied at VŠVU in Bratislava [Slovakia] and Schule für Geschtaltung in Sankt Gallen [Switzerland].
They have taken part in numerous in and overseas exhibitions.
The most important cycles: Dysfunctions, Morphs [& Cube], Exchange I, II, III, Appendix, Babydolls, Polki-Polki

www.hueckelserafin.com


HueckelSerafin are proudly supported by:
Kodak Professional
Fineprint Productions

© hueckelserafin
Fujifilm Site Unseen - The Australian Student Collection

Andersons Mill Venue no 46
Creswick - Newstead Rd Smeaton
Hours 10am to 4pm Friday to Monday

disabled access
toilets
admission free

Site Unseen is a Photographic organisation run by students for students. It all began in 1997 at Mt. Lawley TAFE in Perth, Western Australia. Photography students decided to run a competition where-by they could enter their photographs to be judged by a panel of professional photographers. The aim was to have their images seen and appreciated beyond the campus walls, by the industry and the public. The top 80 images were then published in a hard cover book and launched along-side a touring exhibition. For the first book, and the 5 to follow, the competition existed in West Australia only.

In 2005 Site Unseen was officially launched at a National level. The competition was open to all states in Australia, followed by a National release of the book and an Australia-wide touring exhibition. It was a great success, and so Site Unseen decided to do it again in 2006. The future looks bright as the launch of this collection will pave the way for many emerging professionals and for Site Unseen itself, generating more interest and the potential to grow bigger and better, benefiting all photography students.


Pale Peelings of Oscar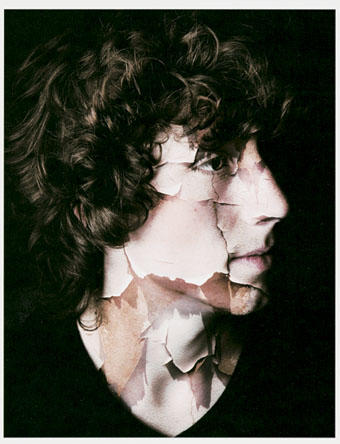 © simon gleeson