this is a one day workshop

'Beyond the Lens and the Photo-Image'
Date: Sat 9th   June
Venue: 700 James Lane Trentham East
Times: Sat 10.00 am to 4.00 pm

Description : For the experienced  photo-images maker who wishes to push their work further. This workshop investigates strategies to generate ideas to create images from and or reading meaning from existing imaginary. It introduces ways to extend the boundaries of the traditional photo-image. Based on light as the essential component, it introduces the rhetoric (audience and intention) of the photographic medium and explores:
photo-installation
audience interactive
photosensitive emulsion painting
self developing images
combinations of photography and drawings
photo-collage
mailart
etc.

Class Size: Maximum 6  Cancel workshop if  3 or less
Cost: $175.00 [subscribers sponsors & concession  $150.00]
Lunch, morning and afternoon teas provided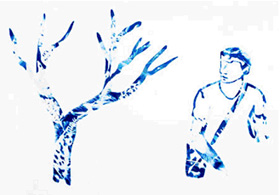 © lloyd godman

Lloyd Godman
Lloyd Godman established the photography section at the Otago School of Art, New Zealand, which he ran for 20 years. He has had more than 40 solo exhibitions and more than 200 group exhibitions. Although anchored with a strong understanding of tradition photography, he is fascinated with light has explored the boundaries of the photographic medium.
 
Artlink magazine had this to say about his work -

"Lloyd Godman's twin careers of serious and successful organic gardener and practicing artist of great creative energy converge in new and constantly surprising ways to make art about the ecological concerns that underly his gardening. Over almost three decades his art has widened out from relatively traditional landscape photography to include elements of performance, audience participation art and multimedia installation to explore the tensions between electronic consumer society and the ecosystem."
 
 His workshop is sure to be challenging!