Brian Gilkes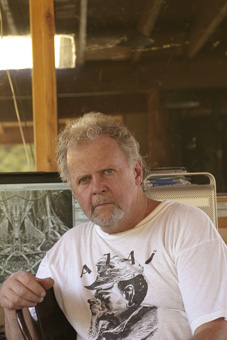 Brian Gilkes studies imaging , perception , creativity , philosophy ,
anthropology and history. He studied graphic arts in Belgium and Germany and fine printmaking with William Clift, Eddie Ephraums and the writers of many books. Currently he has regular conversations with fine printmakers worldwide including Les Walkling in Australia.His practice has covered silver, silver gelatin, platinum/palladium, carbon, dye transfer and other processes.
Since 2004 he has headed Pharos Editions , one of the word's few
collaborative fine art digital printmaking studios. It is here he works with artists to produce artworks that have been shown in major galleries in Australia, England, Korea and Japan, and are held in many private and public collections.

In this workshop he will develop conceptual and technical pathways
towards fine monochrome images using luminosity and acuity edits.
Participants  should have a basic working knowledge of Photoshop, be
open minded, wear loose dark clothing, be addicted to craft and perhaps
carry a laptop.