Andrew Chapman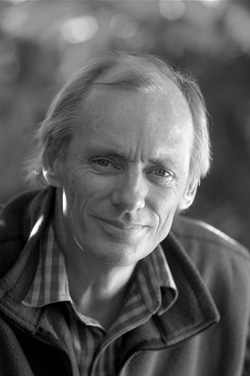 © michael silver


Andrew Chapman has always retained a love of photojournalism & documentary B&W photography. He has been a major contributor to the Australian Magazine industry over the last 30 years, contributing regularly to Time, BRW & The Bulletin, amongst others.

He was the instigator in 1998-1999 of the "Ararat" projects, which involved taking teams of approximately 40 photographers to the Victorian town of Ararat and its surrounds. Two more projects,'Snapping St Arnaud' (2005) and 'Making Hay' (2006) have since been completed with more planned for the near future.

Andrew's exhibition, "Click - Rural Photographs", was shown, in February 2000 at the National Wool Museum, Geelong. The exhibition has been fully acquired by the State Library of Victoria as part of its permanent collection.

Over the last 5 years he has completed a second body of work, entitled 'The Shearers'. Shot throughout Australia, this is a view of the shearers lifestyle and their contribution to Australian History. It is currently on a 12 Gallery tour around Eastern Australia. The work was the feature of an ABC TV 'Landline' program last October 2004 (repeated in Dec 04 and Jan 05). His book, 'The Shearers' published in Nov 2006 is a 176 page duotone hardback edition (Lothian Books, Melb).

2007 sees an exhibition of Andrew's political images, 'Campaign(1971-2004) open at Old Parliament House Canberra.