'Kelly'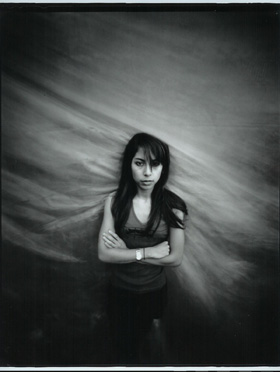 © anthony browell


ANTHONY BROWELL Curriculum Vitae

1945 Born Guildford, England
1962 - 1968 Brighton Art College, Ealing School of Photography.
Assistant photographer, London. Freelance editorial photographer for The Times newspaper and other publications, London.
1969 Emigrated to Australia.
1970 - 1980 Editorial and advertising photography, based in Sydney, working for magazines: Vogue, Vogue Living, Pol, etc and advertising agencies. Travelled extensively on commissions throughout Asia and America.
1975 Exhibited at Brummells Gallery, Melbourne.
1976 Started and administered the Australian Centre for Photography Workshop, Paddington, Sydney.
1977 Exhibited in group show at Australian Centre for Photography.
1980 1984 Built and operated P.S. Emmylou - a steam-driven overnight paddlesteamer on Murray River at Echuca.
1984 1992 Corporate and editorial photography and portraiture in Sydney, for clients including , Bankers Trust, AMP, CRA, Pacific Dunlop, Qantas, Lendlease, and Vogue, Vogue Living, HQ, In-Flight magazines and others. Also began architectural photography.
1985 Hasselblad Masters Award, winning 1st, 2nd and 3rd prizes.
1993 -1999 Started Oki Doki Productions with writer, Jan Howlin,
producing editorial articles on architecture, profiles of people, as well as corporate reviews etc. Continued with portraiture, architectural, and editorial photography and personal work, featuring in national and international magazines.Phaidon Press Publications "Three Houses" Glenn Murcutt, and "Sydney Opera House" Jorn Utzon.
1995 -Began working on "Other Passions" and architectural work for AFR.
1998 Commissions for Sydney Festival, international architectural magazines, and architectural publications, "Australian Architecture Now". "10x10" Phaidon Press, etc.
1999 Began shooting The Waterfront series.
2000 Portraits of Rose Lindsay, Lloyd Rees, Professor Leslie Wilkinson, Mona
Hessing and Chips Rafferty, purchased by National Portrait Gallery, Canberra.
2003 Silos work commenced.
2004 The Camera Obscura Pin-hole Project, begun in 2003, continues.
2005 Further Obscura Work.
2006 Lensless photography develops/Portraiture, Landscapes.
Close-up portrait series begun.
2006 Obscura and other pinhole work published in Australian and overseas press, including major articles in B & W Magazine, England, Better Photography Australia, and ProFoto Australia.
Audio-visual lectures/teaching events /workshops Sydney.
2006 Cross-Projections Participant/ Portraits.

Exhibitions: Brummells Gallery, Melbourne 1975
Australian Centre for Photography (group show) 1976
Royal Australian Institute of Architects (group show) 1999
The Waterfront, Stills Gallery, Sydney, May-June 2001
ART and ABOUT Exhibition, Hyde Park, City of Sydney 2003
Australian National Maritime Museum, March 2004 - The Waterfront, Working Harbour, Part 2
Finalist, Citibank Photographic Prize, Art Gallery of NSW
Finalist, Head On, Michael Nagy Gallery, 2004
Broken Hill Art Prize Group Show 2004
Parliament House, Sydney Group Show, 2004
Participant, Wombeyan Caves International Photographic Festival
Point Light Gallery 'Woman' Group Show, 2005.
Winner, Head-On Portrait Exhibition, Michael Nagy Gallery, 2005
'Obscura' and The Waterfront exhibited at Daylesford Photographic Biennale, June 2005.
Group shows at Australian Photographers Gallery, 2005-2006
'Obscura' at Michael Nagy Fine Art, Sydney, July-August 2005
'Obscura'at Temple Dog Gallery, Perth. (FotoFreo Fringe) 2006
'(All is) Devined' Point Light Gallery, Sydney. 2006
Newcastle University Art Gallery July 2006 - Recent work.

Collections: ACMP Collection
National Portrait Gallery
Australian National Maritime Museum
Royal Australian Institute of Architects,
Many personal collections.