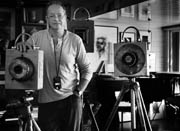 ANTHONY BROWELL

Anthony Browell, has an impressive history as an editorial, advertising and exhibiting photographer. His extensive client base has included Vogue, The Times [London], Bankers Trust, AMP, Qantas and Pacific Dunlop, many architects, designers, and design magazines.
Anthony has never lost his initial passion for the photographic image and still continues to pursue his personal work. During the DFB05 we were honoured to have Anthony as part of the main programme, where he exhibited to series 'The Waterfront' and 'Obscura- The Laws of Chance'. 'Waterfront' illustrated the strength, purpose and inherent beauty of Sydney's industrial waterfront buildings, which were being removed to make way for apartments.
Obscura used a simple pinhole camera to record the landscape with deliciously rich, seductive imagery.
This lensless photography has continued vigorously, and Anthony was subsequently the subject of an hour long interview on ABC FM where he discussed his philosophy and the processes involved in this work. In this seminar he conveys to us his dedication to the tradition and beauty of the black and white image, as well as to the importance of simplicity in making images.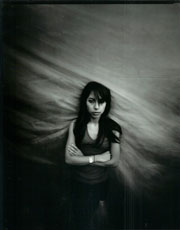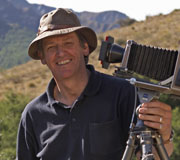 RICHARD WHITE

Richard's work is very much a reflection of the person he is. His photographic eye finds mystery and meaning in all that he captures. His uncompromising ideals of truth and honesty lend a sense of authenticity and simplicity to his varied subject matter,

Richard mainly photographs using the 4 x 5 format and still enjoys the traditional darkroom process.

Having won numerous awards for his photography he holds a respected place within the photographic world and continues to contribute to it through regular workshops, magazine articles, exhibitions and judging. Throughout the years his work has grown and continues to do so.

www.richardwhite.com.au.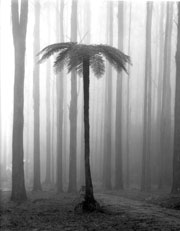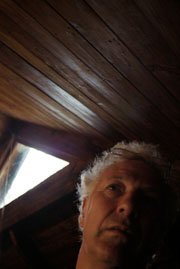 LLOYD GODMAN

Since 1983, Lloyd Godman has had 36 solo exhibitions, and more than 200 group exhibitions, across 18 countries. He established the photo section at the Otago School of Art, where he was head from 1986 - 2005 He now lives in Melbourne where he concentrates on his personal practice.
Light is the essential ingredient of all photography. This seminar
presents a personal journey where light and photography intersect in a
continuing intricate web. From traditional photography, photograms,
alternative processes, through photosynthesis, self developing
photographic installations and interactive projection works, it explores
how the fundamental concept of photography can not only produce images of great power but offer other media a fertile source for creative work
'Lloyd Godman's twin careers of serious and successful organic gardener and practicing artist of great creative energy converge in new and constantly surprising ways to make art about the ecological concerns that underly his gardening. Over almost three decades his art has widened out from relatively traditional landscape photography to include elements of performance, audience participation art and multimedia installation to explore the tensions between electronic consumer society and the ecosystem.' - Artlink Magazine

....the largest photosensitive emulsion we know of is the planet earth. As vegetation grows, dies back, changes colour with the seasons, the 'photographic image' that is our planet alters. Increasingly human intervention plays a larger role in transforming the image of the globe we inhabit. - Lloyd Godman 2006