Rennie Ellis - Of the Flesh

Convent Gallery venue no. 18
Cnr Daly and Hill Streets Daylesford
open 7 days 10am to 4pm

toilets
parking
admission $4.50

The human body revealed in black and white photography

The exhibition 'Of the Flesh' reveals acclaimed photographer Rennie Ellis celebrating the universal mysteries of the exposed human body. The nude, either male or female, has been an enduring theme in art for centuries, spanning early religious iconography to today's preoccupation with eroticism and the cult of celebrity.

Images in this exhibition celebrate the beauty of the human body and revel in the sensuality of naked flesh. The photography of Rennie Ellis also presents his personal vision of humanity and questions contemporary notions of sexuality, identity and the nature of beauty.

Rennie Ellis (1940 -2003)

When Melbourne-based award winning photographer Rennie Ellis died in August 2003, Australia lost one of its most prolific and gifted social documenters. Over three decades, the gregarious Ellis documented both popular culture and the demi-monde and examined Australia as a hedonistic society.

Although his photographs are held in collections in Australia and abroad, he had little interest in photographic technique beyond correct exposure and the quality of the light, once saying that he was 'interested in images rather than f-stops.'

As time passes, the importance of Ellis's work in photography in Australia and as more unpublished photographs are revealed from the Archive, his images will increase in value as historical records. Moreover, his work deserves a broader and deeper appreciation in the context of the development of Australian photography, which he himself did so much to promote. When pressed to categorise his own photography as to whether it was art, social realism, photojournalism or simply slice-of-life indulgence, Ellis replied with a quote from the pioneering American photographer Alfred Stieglitz: 'Art or not art, that is immaterial - I continue on my own way, seeking my own truth, ever affirming today.' In tribute to Rennie, Of the Flesh continues that process of affirmation.

Simon Elliot
Assistant Director
National Portrait Gallery

Of the Flesh appears at the Convent Gallery courtesy Christine Abrahams Gallery Melboune






Blue Hoff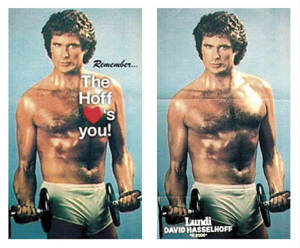 © matthew sleeth

































Jo-Anne Duggan [QLD] - Sites of Convergence: II

The Convent Gallery Venue no 18
Daly Street Daylesford.
Hours 10am to 5pm daily

parking
disabled access
toilets
admission $4.50

'Sites of Convergence' reflects on the nature and impact of the visual and material culture of public institutions and their influence on the formation of cultural and social identity. In this work Duggan explores the historic interiors of some of the public architecture of the Tuscan town, Prato, in Italy, and places them alongside images from similar institutions in the Victorian town of Daylesford, in Australia. The connection between these towns lies in their significant Italian heritage and their present multicultural populations.

Neither strictly private nor open for public access, the places pictured in 'Sites of Convergence' have specific roles in society. They are sites of assembly, of social interaction, living spaces used by local people for the rituals of daily life. These are places where the town's inhabitants interact, develop and grow as individuals and as a community, and their experience is etched into the fabric of innumerable lives. These historic interiors are places that have educated, employed, married, fed or entertained countless individuals, and Duggan's images contain references not only to their continual use, but to the myriad of integrated histories, of personalities, politics, events and knowledge that lie implicit in their visual culture.



Tattoos New York 1976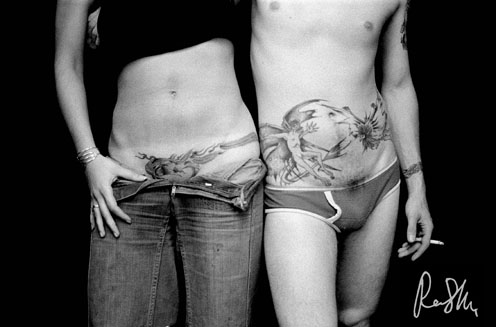 © rennie ellis photographic archive



















Rennie Ellis Photographic Archive
Level 1, 26 Acland Street
ST KILDA VIC 3182
Tel: (03) 9525 38 62 Mob: 0417 366 032
Email: manuela@RennieEllis.com.au







Matthew Sleeth - Mixed Tape

The Convent Gallery Venue no 18
Daly Street Daylesford.
Hours 10am to 5pm daily

parking
disabled access
toilets
admission $4.50



Mixed Tape. Matthew Sleeth. Interview with Kate Rhodes, Curator, Craft Victoria and Cultural Program Manager, L'Oréal Melbourne Fashion Festival

... Photography?

I often wonder about what photography does well and what it does badly. At the moment I really like bad digital photography and the way it breaks up the world.

Like your photograph of Curtain Square in Carlton, shot on a mobile phone?

Exactly, there's no detail, or at least an absence of detail. The mood of the picture is in this absence and the gradient algorithms photoshop uses to compensate for this lack of detail. Here, digital offers something beyond what the eye can see or what exists.

What does a Matthew Sleeth photograph look like?

I hope they all appear different but share an aesthetic. I'm always looking for an internal logic that runs through either the mood or idea in each series and each picture. Really, my main interest is formal, especially light. I'm trying to make photographs that create their emotional drive using light rather than content.

So photographs are already in the world and your job is to find them?

I like the illusion of control, I want things to look like they are staged in my photographs because they seem so perfectly arranged, but of course they are not. Things are just as complicated, if not more when they are found. I find what I need to find and its always better than I could have imagined. In many ways this lack of control drives the work as potential [if not actual] failure is always there. Mixed tapes are labour-intensive compilations, personal selections, a desire for diversity on a theme.

What's your mixed tape about?

The thing that holds all this work together is that there is nothing holding it together. Some images are from projects that went onto bigger things, some not. I've always wanted a more open practice and I want some of the less project based work to get an airing. 'Mixed Tape' is the culmination of how I have been working [multiple ideas and projects on the go at any one time] and a hint at my new work. 'Mixed Tape' is an idea that never went away ...