Known - Celebrity Portraits curated by Andrew Chapman & David Marks

Clunes Town Hall venue no 35
Bailey Street Clunes
Hours 10am to 4pm Friday to Monday [except Sat June 9th and Sunday June 10th]

disabled access
toilets
parking
admission free

Some you will know, some you might think you know and some you won't know until we tell you. Known is an eclectic mix of portraits collected from the bowels of Australia's photographic community.

Most photographers have images that languish in negative files, CD's and Transparency sleeves. Along with the Daylesford Foto Biennale, curators, Andrew Chapman and David Marks have approached these imagemakers. We asked them to reveal their long lost favourite portrait image and to set it free.

This fine collection of images showcases not only celebrity, but notoriety, fame, political greatness, sporting prowess and genius.
From Winston Churchill to Rove, all our bases are covered.

Best of all, these images are all for sale with proceeds going to the Daylesford Foto Biennale! This is your chance to secure a classic portrait and help support Australia's premiere photographic event.


Kath Pettingill 'Granny Evil'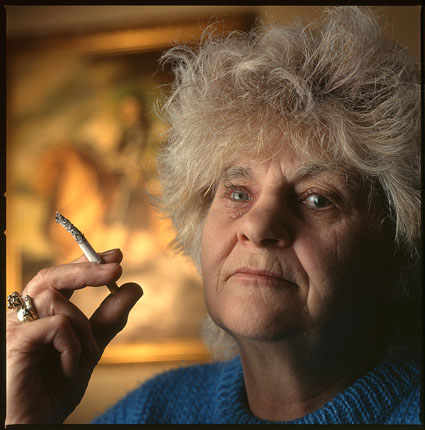 © neale duckworth
Eduardo Gil [Argentina] - Landscapes

Union Bank Arts Centre [Studio] Venue no 37
22 Fraser Street Clunes
Hours 10am to 4pm Friday to Monday

toilets
admission free

The 'Festival de la luz', the two yearly photography festival, was inaugurated on Thursday evening with the Centro Cultural Recoleta being the main centre of activities. Almost every hall there has now been taken over by photography, nineteen different shows to be precise. One of the most interesting, in the sense of disconcerting, is Eduardo Gil's exhibition titled 'Paisajes' although he doesn't present landscapes in the traditional sense, on the contrary. Maybe, 'Portraits' would have been more apt but his images, although focusing on faces, are a lot more than that. Over thirty large colour photographs, measuring approximately 120 x 100 centimetres, adorn the walls showing the faces of people with their eyes closed. It is a strange point of departure because this view is usually reserved for more private circumstances, watching your children or partner sleep, maybe when making love or when someone has died. Another possibility is catching someone unaware, a person who has fallen asleep on a bus or train, which can cause uneasiness; there is a sense of helplessness, as if seeing something that one is not supposed to see. Also, those who posed for Gil might be in for a bit of a shock as nobody knows what he or she looks like with eyes closed. Furthermore, the pictures were taken without frills, no make-up, no adornments, and are therefore rather remorseless. Every wrinkle, pimple, hair and pore is visible, there is nothing to distract from these imperfections. Also the fact that all were portrayed in the same way, frontally and with bare shoulders, enhances the eeriness. At every moment it seems that these people could open their eyes and stare back at you, but right now communication is being denied. On the other hand, it is pretty clear that those portrayed are not blind, their expressions and mimics would be totally different, and not sleeping or dead either: their faces would be more serene and the cheeks are far too rosy for the latter option. The big question is, of course, why would Gil portray people in this position? This project, he says, refers to a picture I made a couple of years ago of a friend of mine, also a photographer who has died since. In it, he adds, she can be seen with closed eyes and somehow the image really appealed to me. Only last year, Gil explains, I decided to take up this theme and so far I have taken one hundred pictures of people with their eyes closed, mostly friends, artists, pupils or strangers, it is a work in progress. To me, he says, these faces are like landscapes, hence the title of the exhibition, because there is so much to see, the traces the years have left behind and are going to leave behind. In short, he adds, these images, tell about experiences, the unstoppable passing of time and that by closing the eyes many eerie things happen, just as a vacant stare can be unsettling. Maybe, after all, eyes are indeed the mirrors of the soul.
Marjan Groothuis.
Buenos Aires Herald, Art on Sunday. Buenos Aires August 6, 2006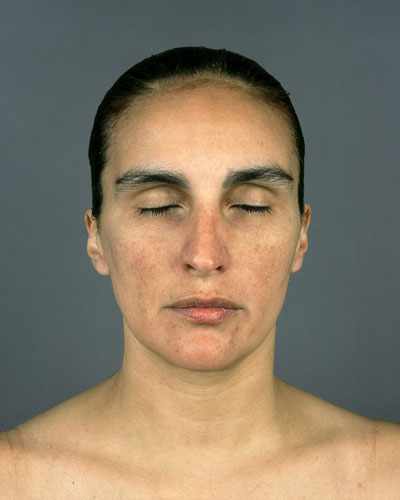 © eduardo gil
Eduardo Gils Landscapes is proudly supported by:
Kodak Professional
Bond Imaging

Murray McKeich - Fantasy intervention: Clunes

Clunes Town Hall Venue no 35
Bailey Street Clunes
Hours 10am to 4pm Friday to Monday[except Sat June 9th & Sun June 10th]

disabled access
toilets
parking
admission free

Mckeich's imagery seeks to evoke the indeterminate, mysterious and numinous that we intuit at the edge of our rational comprehension but which remains just beyond its grasp. Fantastic, surreal and dreamlike his art is in a tradition of magic realism that punctures the banality of the everyday. Mckeich uses the exhibition space and its immediate environs as material and catalyst for this imagery. The process often begins with the collection of rubbish, ephemera and objects from the exhibition sites immediate environs. This material is photomechanically recorded to form a library of raw visual elements from which his imagery is created. The exhibition sites architectural and spatial dynamics are utilised to generate formal elements of scale and proportion, its history and character is mined for themes and style. The art and the site in unison form an intermediate bridge between the rational and irrational, a site-specific fantasy intervention that alchemises the mundane into the fantastic.

animation still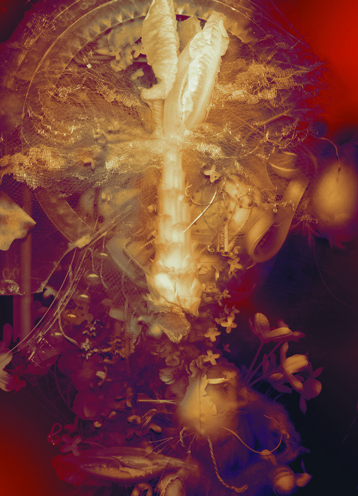 © murray mckeich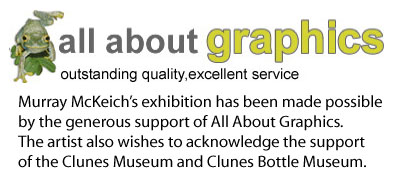 Steph Tout - Ensemble - Place by Pinhole

The Weavery Venue no 34
63 Fraser Street Clunes
Hours 10am to 4pm Friday to Monday [except Mon June 4th, Sat June 9th & Sun June 10th]

disabled access
toilets
parking
admission free


Steph Tout is a young Melbourne-based photographer who has a particular fascination with the acts of perception and interpretation. She has exhibited works in student shows [Bright Art Gallery and NMIT Fairfield] and at cafes around inner Melbourne. Ensemble is her first solo exhibition.

Steph produces detailed, high quality images using a low-tech 360° pinhole camera. The results belie the simplicity of their means of creation. Her exploratory scapes are sometimes ethereal, sometimes gritty, often layered and overlapping, and stretch the possibilities of perspective and of perception. Each image comprises apparently separate parts. The viewer observes close and distant views, sharp and blurred edges, intimate glimpses and open, sweeping perspectives, and through the experience is challenged to undertake and become conscious of the journey of perception. The Gestalt is made overt through an active process of organising the fragmentary responses into a meaningful whole.

The photographer is clearly engaged with the uniquely hands-on approach she takes in creating these images with a camera constructed from a biscuit tin. The viewer will be surprised and delighted that a simple pinhole camera can produce these images, which compete in their sensibility and aesthetic achievement with photographs created using high-tech digital tools.


© steph tout