Robyn Stewart
Daylesford s Food Gallery hosts two shows for DFB 05.
Downstairs is Jeff Moorfoots VEGETAL, and upstairs in the newly
completed[hopefully] Zanza Lounge is Robyn Stewarts INCANTATIONS
and AVATARS
Avatars and Incantations Robyn Stewart

Robyn Stewart uses digital photo montage techniques to explore themes of myth and superstition in the layered belief systems of contemporary Africa. Deep-rooted fears of witch doctors and the power of curses are embedded in imported Christian and Hindu beliefs to form a unique blend of religion and convenience. For everything from the incarnation of humanity to the justification for desire and revenge, an answer can be found.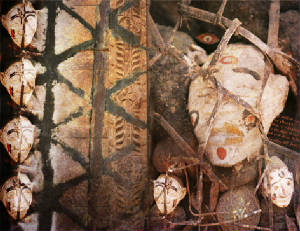 © robyn stewart
VEGETAL: Jeff Moorfoot
Seeking out beauty within the mundane, VEGETAL is a lyrical
surface depiction of organic matter which overlays a deeper
and darker sub text.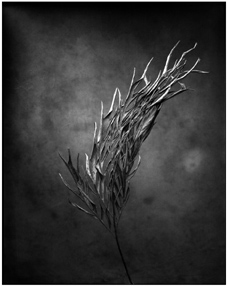 © jeff moorfoot