This picturesque area of Victoria is an easy 90 minute drive north west of Melbourne in the Central Highlands region, just north of the Great Dividing Range, central to Ballarat, Bendigo and Geelong,
and just an hour from Tullamarine International Airport.

The Daylesford area was settled in the late 1830s and 1840s following the arrival of Captain James Hepburn. Once a rich gold mining area - little evidence of this activity remains - and today the area is largely unspoiled.

The elevation of Daylesford at 650m above sea level creates a refreshing combination of climate and scenery. Surrounded by eucalypt forest, Daylesford is a mixture of hilltop views, cool fern gullies and river gorges with rapids and waterfalls. Air temperatures are a good average 5 degrees lower than Melbourne or inland Victoria and snowfalls are common in winter.

The Daylesford area has a lot to offer the day tripper and holiday maker alike. There are lakes for swimming and fishing and boating and many walking trails therough the Wombat State Forest, where native flora and fauna abound. The district is famous for its mineral waters and springs. The bath house at Hepburn Springs provides world class enjoyment of the theraputic waters.

The botanical gardens atop Wombat Hill, an extinct volcano, are a delight to see. The collection of significant trees, many over 100 years old, combine both native and exotic imported deciduous varieties.

Daylesford is also renowned for the quality of it's restaurants and cafes, and visitors are well catered for with an extensive array of accommodations with over 3500 tourist beds available, many in beautifully restored bed and breakfast cottages.

As well as hosting the inaugural Daylesford Foto Biennale, there is much much more to do and see.

We hope to welcome you in June 2005








back to main daylesford page...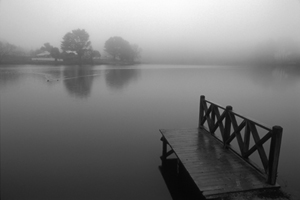 © arjuna govinda