Kim Percy - Submerged

Installation Venue no 8
various sites in Lake Daylesford.
View during daylight hours

parking
admission free


What lies beneath the waters of Lake Daylesford is a deep history of culture, change, mystery and intrigue. Kim Percy's exhibition Submerged explores these themes and overlays them with her decade long exploration of water.

The exhibition is a non-linear history of Lake Daylesford. From a frantic search for gold: to market gardens and the creation of a recreational lake to our tenuous drought stricken land. The resulting works take you on a journey: walking around the shoreline viewers discover images drawing on the lakes rich history. Sometimes pictorial, sometimes abstract, the resulting images float gracefully just below the muddy waters.


Kim Percy will do a 'lakeside' floor talk on her show on Sunday June 17th, from 11am to 12.30pm. Meet at the Boat House Cafe.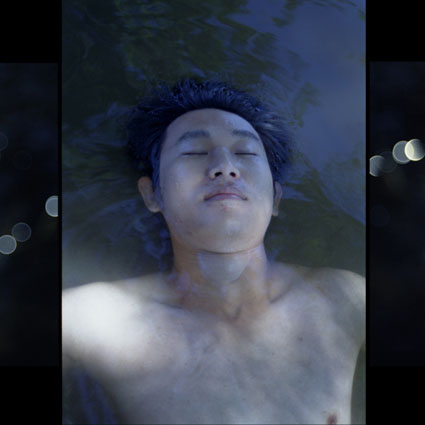 © kim percy
Jerry Galea - A Wandering Life - Nomads of Mongolia: Collection One

Woodshed Gallery Venue no 15
21A Raglan Street
Hours 9am to 5pm Tues to Sat. Sunday 10am -3pm. Open Queens Birthday

disabled access
parking
admission free



A Wandering Life explores the essence of traditional nomadic life. It is a study of tribes who move from place to place in search of food and shelter, the most basic of human needs, and the people who make up these tribes. The collections explores their way of life, their enthusiasm, their spirituality, their world views and the way they deeply understand and respond to the spirit of the land.

Nomadic Herders of Mongolia – Collection One

About half of Mongolia's three million people are nomadic herders. It is a harsh life. Weather is merciless. Temperatures slide from sub zero winters to scorching summers. Out in the countryside there is no escape. There are no heaters or coolers and, no matter what, everyone must work, every day.

Mongolia is sparsely populated; you can drive on tracks for days without seeing a tree. Their 'ger' homes are warm and cosy circular tents, which insulate against extreme temperatures. Inside is modest and functional with a central fire used for cooking. The walls are lined with beds and usually a sideboard adorned with family photos and horse-riding or wrestling trophies.

Men and women are tough. Only the strongest survive.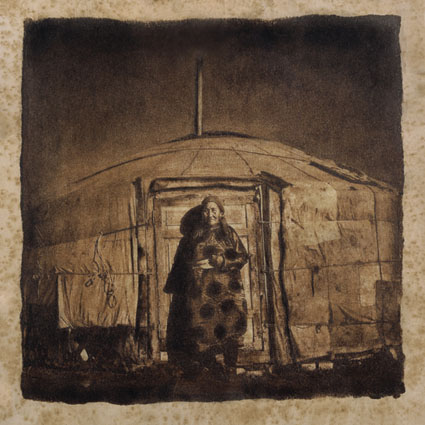 © jerry galea
Jason Edwards - Life is Motion

Glenlyon Shire Hall, Venue no 33
Glenlyon
Hours Friday to Monday 10am to 4pm

disabled access
parking
toilets
free entry


Jason Edwards is an award-winning photographer with the National Geographic Society and is represented by the National Geographic Image Collection.

Jason has photographed in more than two-dozen countries. His work has appeared in National Geographic Magazine, Australian Geographic, BBC Wildlife Magazine, and Nature Australia among others. He has also authored and photographed two children's books.

Jason is highly regarded for his wildlife and remote landscape photography and also for his images of indigenous peoples. National Geographic presented Jason's imagery of Alang, the world's largest ship breaking yards, in Perpignan France at the prestigious Visa Pour L'Image Photojournalism Festival.

In 2004 Jason was awarded the inaugural 'Pursuit of Excellence' Award by the Australian Geographic Society 'for his extreme efforts and absolute commitment to obtaining rare and amazing photographs.'

He continues to work on major projects and presents guest lectures on his photography, nature and the environment. He was a featured speaker during the 2006 National Science Week in Melbourne, Australia.

He has tertiary qualifications in the animal sciences and a Bachelor of Applied Science Honours degree [B.App.Sc. HONS] in Scientific Photography from RMIT University. In 1991 he established the Stock Agency, Bio-Images, in Melbourne.


written by
Mr. Gale E. Spring, Associate Professor and Program Leader
Scientific Photography, Applied Physics, School of Applied Sciences
RMIT University



Little Corella 1997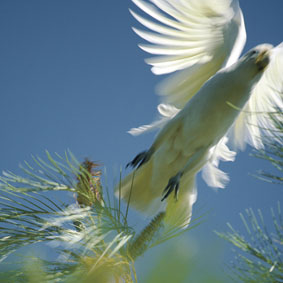 © jason edwards/national geographic image collection
Tobias Titz - Farewell 665

Glenlyon Shire Hall, Venue no 33
Glenlyon
Hours Friday to Monday 10am to 4pm

disabled access
parking
toilets
free entry

Farewell 665 - The subject speaks

Tobias Titz's Scratch project has both an aesthetic and an ethical dimension, each enabled by the special properties of Polaroid technology. Titz takes two photos: the first is a portrait; the second an identical shot, taken a moment later, after the subject has walked out of the frame. This yields four images: a print and a negative of each shot. Titz quickly hands the second, 'empty' negative to his subject. What [s]he scribes into the wet, coalescing emulsion is as open as the image itself: a sketch, a piece of folk wisdom, a comment on the process. In addition to sharing authorship in the final diptych, the subject also receives from Titz the original portrait print.

The German-born Titz studied photography at the State Academy of Photo Design in Munich between 1995 and 1998. For the last five years he has been based in Melbourne, where he works as a freelance photographer to clients including BMW Magazine and Fujitsu Siemens. His work is included in various national and international collections and has received a number of awards including, most recently, the Smith Street Photography Prize. The Scratch project has been running for eight years.

Andrew Hurley




Fei Teng 2003
© tobias titz
Farewell 665 is supported by David Johns Gallery